I can't believe it's been a week since Bus #527 has been back in the States. It feels like just yesterday we were boarding the plane in Houston to start this adventure! During our 14 days in Israel, there was never a dull moment! Our group explored many historical sites every day and immersed themselves in Israeli culture. There were some days where the trip felt long but other days flew by. The group started as strangers but as the days went by we became a close family.
From a staff perspective it was great getting to see relationships develop between students from other schools and our students fromTexas A&M. In addition to our students from Texas A&M we had students from Cornell University, George Washington University, the University of Arizona and a few more. I wish I could have brought all 39 of my participants back to College Station to be with me next semester but I know the relationships I built with all of my participants will endure. Like the saying goes, "It's not goodbye, it's see you later."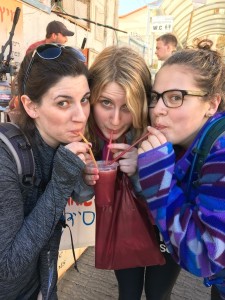 An important part of our trip was when we had eight additional participants join us for five days. IDF soldiers Omri, Adi, Itai, Aviran, Saar, Gal, Liran, and Melia made a great impact, giving the students a true view of what growing up in Israel is like. It was interesting to see what each of them got out of having the Israeli soldiers join us. Some learned new vocabulary while others realized how similar their upbringings were, even though they were raised thousands of miles apart. It was a sad afternoon when we had to let the soldiers go, but they'll always have somewhere to stay if they make a trip to the United States!
This trip was filled with adventures, growth, and meaningful experiences that would not have happened without our wonderful tour educator Binyamin and our madricha Lizzie. Binyamin and Lizzie made our 12 days in Israel a wonderful experience everything from creating fun bus rides to teaching us our "word of the day" to Lizzie teaching us a new song to sing that would get stuck in everyone's head! Binyamin also made us feel like his family, he took care of all of our needs and on Shabbat we were even able to spend time with his family. Binyamin also made each historical location interesting with his creative way of telling stories, including musical instruments, and even getting a little help from our participants to act out stories. Last but not least I also want to say a thank you to Omri and Itamar for keeping us safe but also being a great part of our bus #527 family!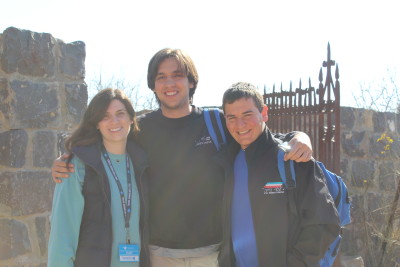 It was a great experience getting to co-staff with Rabbi Yossi from Chabad at Texas A&M on our first joint birthright trip! I know I learned a lot about myself throughout this experience and I'm also grateful to also have spent fourteen days with some of my students building bonds and getting to know one another better, while watching most of them experience Israel for the first time! We even had five Bar and Bat Mitzvahs on our trip. It was special watching them take the next step in their Jewish journey! Mazel Tov!
Now I'm back in College Station, busy planning on a great spring semester for all of our students and reflecting on our trip. I will definitely be incorporating some things we learned over the past fourteen days into the semester. I hope to see my Aggies soon and for my other bus #527 participants I hope they all have a great spring semester!

Always,
Danielle
#camelrockets