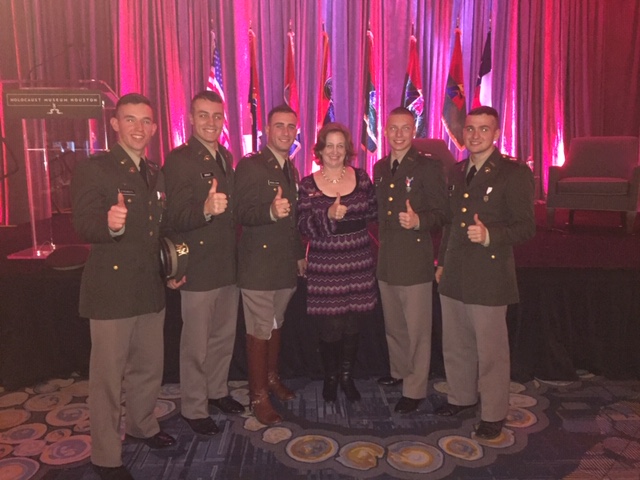 Each year, Holocaust Museum Houston recognizes a prominent communitarian with the Guardian of the Human Spirit Award. The award was established in 1997 as a platform for acknowledging both individuals and organizations that have demonstrated a true commitment to service and have reached beyond themselves to build an open-minded society for the enrichment of the local community.
On November 14, 2018, Holocaust Museum Houston honored the Texas A&M University Corps of Cadets and the Aggie Liberators of WWII (which includes our building's namesake, A.I. Schepps '32). The Museum welcomed keynote speaker Dr. Robert M. Gates, former U.S. Secretary of Defense and former President, Texas A&M University. Nancy and Arthur Brand, Sam and Barney Gershen and Lorraine and Ed Wulfe co-chaired the event.
Cadet Douglas Mendelsohn, a student at Texas A&M University and Hillel at Texas A&M since 2015, did the Ha'Motzi.  We are so proud of our current cadets and alumni representing Hillel and Texas A&M at this event.