Risa Bierman, Executive Director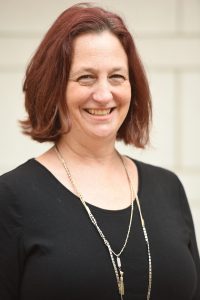 Risa Bierman is Texas A&M Hillel's executive director. Risa has lived in College Station for 22 years and has been actively involved in the local Jewish community. She has 25 years of experience working with college students at various institutions across the country, including nearly 20 years in student life at Texas A&M. She is excited to work with Jewish students at A&M and really make it feel like a welcoming place for them to go to college and grow. Her husband is a professor at Mays Business School and her two sons are in high school. She can be reached at risa@tamuhillel.org.
Marisa Yapko, Jewish Student Life Coordinator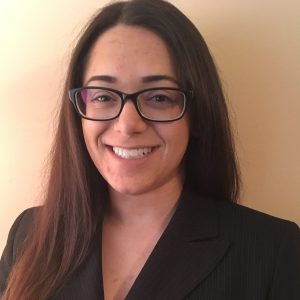 Marisa Yapko grew up in Atlanta, Georgia and graduated from Kennesaw State University in Kennesaw, Georgia.  She majored in Integrative Studies with a concentration in Anthropology and Leadership Studies.  Marisa also obtained an Associate of Applied Science in Computer Information Systems from Georgia Northwestern Technical College.
Marisa has one published article in a book called The Facing Project, where she interviewed a survivor of abuse and helped tell her story.  Marisa also worked at Kennesaw State's Health Promotion and Physical Education and Distance Learning department for two years where she encouraged diversity, inclusive activities, and healthy living.  Her work led her to be nominated as a student panelist speaker at Kennesaw State's Unconference for online learners twice in a row!
Marisa thoroughly enjoyed her time at KSU Hillel learning about Israeli history, sharing Jewish holiday fun, and spending time with other Jewish youth!  Marisa is a dedicated member of the Jewish community and cannot wait to marry her love of Judaism with her new work at Hillel at Texas A&M.  She can be reached at marisa@tamuhillel.org.
Please join us in welcoming Marisa, who began working here on July 1, 2018.
Rabbi Jonathan Siger, Visiting Rabbi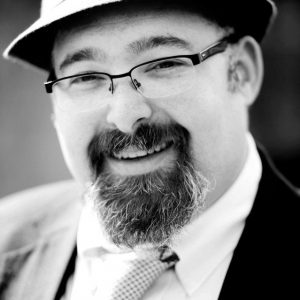 Rabbi Jonathan Siger grew up in Northport, Long Island, New York. He is an alumnus of The Portledge School, and Brandeis University where he graduated with honors in English and American Literature and was awarded the Andrew W. Grossbardt Memorial Prize in Poetry. Rabbi Siger is a graduate of The Second City's Conservatory of Improvisation in Chicago,  where he worked as an assistant producer for the famed comedy theater.
He received his Masters Degree and later his Rabbinical Ordination from the Hebrew Union College in Cincinnati in 2002 and is a member of the Central Conference of American Rabbis, representing the Reform movement. As a student, pulpits he served were geographically diverse, from Grand Forks, North Dakota to Brunswick, Georgia.
Jonathan spent several years as the Campus Rabbi for Hillel at the University of Florida in Gainesville and then was named Executive Director of Central Florida Hillel, serving the largest undergraduate Jewish population in the country.  In 2010, he and his family moved to the suburbs of Houston.
In addition to his responsibilities as the spiritual leader of Congregation Jewish Community North in Spring, Texas, Rabbi Siger serves as a Lead Patrol and Special Operations Chaplain for the Harris County Sheriff's Office, and as National Chaplain for the Sigma Alpha Mu fraternity.
Jenn Tucker – Office Manager
Sandra Gossett – Accountant