Gabe Noble, President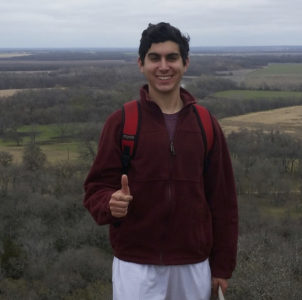 Gabe is junior studying Electrical Engineering from Dallas, TX. Gabe is a junior electrical engineer major from Dallas, TX. He is a member of Sigma Alpha Mu, an avid basketball fan, and follows certain esports.
Hillel to him is home, it's a place that accommodates everyone, and makes him feel part of the Jewish community.
He can be reached at gnoble97@gmail.com.
Doug Mendelsohn, Vice President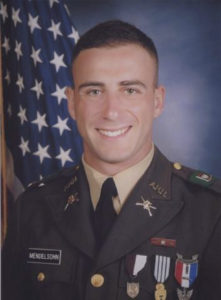 Doug is a junior Political Science Major from Los Angeles, CA. He is in the Corps of Cadets and the Fightin' Texas Aggie Band. Doug grew up in a Reform household and will join the Army after graduation.
Chana Porter, VP of Public Relations

Chana is a GIST major from Chicago, IL. She has two pets, one is a goofy looking pit bull- corgi mix named Boogie and the other is her cat named Dr. Nibbles. She likes Hillel because she feels like being part of a Jewish community and learning about Torah.
Hope Beitchman, VP of Programming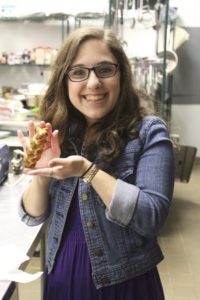 Hope is the loudest, proudest member of the Fightin' Texas Aggie Class of 2019! She is majoring in agricultural communications and journalism and minoring in agricultural leadership, education and development. She is from Boerne, TX and her favorite animal is penguins. She loves Hillel because it is her "home away from home" and where she has met her best friends.
Hannah Prutchi, VP of Programming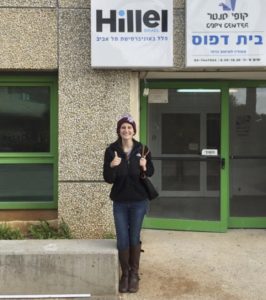 Hannah is an Animal Science major from Voorhees, New Jersey. Back at home, she lives with her mom, dad, two sisters, two dogs, and her hedgehog, Robbie! She loves Hillel because it really is a home away from home. Coming from so far away, she was really afraid of being alone, but she met some of her best friends through Hillel. She also really likes it because it really fosters her Jewish identity and allows her to embrace it.