Congratulations to our 2018-2019 Hillel Student Board!
Hannah Prutchi, President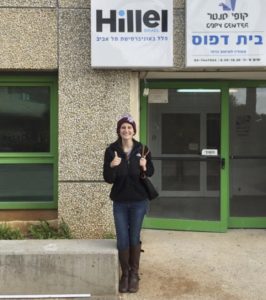 Hannah is an Animal Science major from Voorhees, New Jersey. Back at home, she lives with her mom, dad, two sisters, two dogs, and her hedgehog, Robbie! She loves Hillel because it really is a home away from home. Coming from so far away, she was really afraid of being alone, but she met some of her best friends through Hillel. She also really likes it because it really fosters her Jewish identity and allows her to embrace it.
Jake Mazow, Vice President
Brian Kaner & Sydney Sweeden, Recruitment
Sara Franklin & Jacob Powell, Engagement
Jake Brooks & Benjamin Stromberg, Communication
Rachel Chilton & Anna Goldenberg, Religious