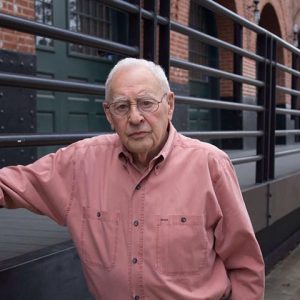 As part of the Reiser Speaker Series, Hillel at Texas A&M presented Bert Romberg. He spoke at Texas A&M about his experience in the Holocaust.
Bert Romberg was from Germany and he was on a Kindertransport.  Kindertransport was the rescue of 10,000 Jewish children from Nazi occupied countries and their travel to stay with private citizens in England in the late 1930's.
Mr. Romberg spoke at Rudder Theater on Thursday, March 22, 2018 at 7:00pm. Admission was free.